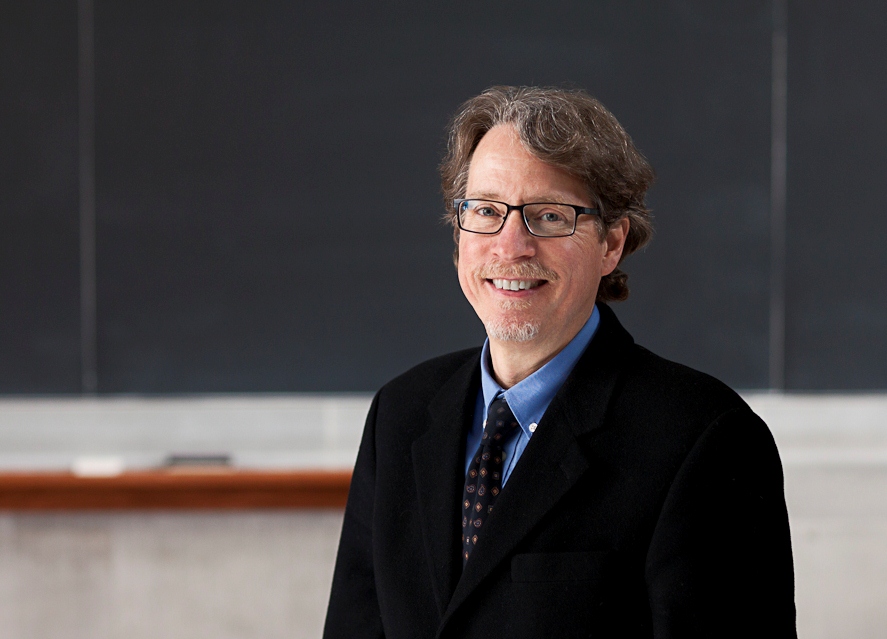 Associate Professor of Theology

B.A., Loyola University, New Orleans, 1978
M.T.S., Harvard Divinity School, 1980
Ph.D., Union Theology Seminary, New York, 1995
Contact
Office: Room 111
Tel.: (416) 585-4534
Fax: (416) 585-4516
Email: michael.bourgeois@utoronto.ca
Teaching & Research Interests
Michael teaches constructive, historical, and contextual theologies, especially salvation, redemption, and liberation; hope, history, and their relation to salvation and social justice; and the relation of theology and the natural sciences. Michael's current research interests include the theological history of The United Church of Canada, and the relationship between religious meaning and history and science. In 1998, Michael received The United Church's McGeachy Senior Scholarship for research on the church's sixth moderator, Richard Roberts, and in 2009 he received the United Church's Davidson Trust Award for excellence in teaching and scholarship.
Currently Teaching
EMT 3412: Confessing Our Faith (Fall 2018)
EMT 2101: Theology II (Winter 2019)
VIC 169: Ethical Living in a Pluralistic World (Winter 2019)
Selected Publications
"The Work and Well–Being of Women in American Social Christianity: The Case of Henry Codman Potter (1835–1908)," Union Seminary Quarterly Review Vol. 53 (1999): 125-151.
"Answering Darwin's Challenge: Evolution and Evangelicalism in the Theology of Richard Roberts," Historical Papers 2000, The Canadian Society of Church History: 5-22.
"Prophet of Reconciliation: Richard Roberts (1874–1945)," Touchstone Vol. 19 (January 2001): 51-59.
"Hope, History, and Redemption in the Theology of Richard Roberts," Toronto Journal of Theology, Vol. 19 (Fall 2003): 157-172.
All Things Human: Henry Codman Potter and the Social Gospel in the Episcopal Church (Urbana and Chicago: University of Illinois Press, 2004).
"Why Social Theory Matters for Theology," in Don Schweitzer and Derek Simon, eds., Intersecting Voices: Critical Theologies in a Land of Diversity (Ottawa: Novalis, 2004), pp. 33-48.
"Testing van Huyssteen's Postfoundational Approach to Human Origins," Toronto Journal of Theology, Vol. 26 (Fall 2010): 189-201.
"Awash in Theology: Issues in Theology in The United Church of Canada" forthcoming in Don Schweitzer, ed., The United Church of Canada: A History (forthcoming from Waterloo, ON: Wilfrid Laurier University Press, October 2011).

"The End of the World as We Know It? (Eschatology)," forthcoming in Don Schweitzer, Rob Fennell, and Michael Bourgeois, eds., The Theology of the United Church of Canada (Wilfred Laurier University press, 2018)
Memberships
Canadian Theological Society (Secretary 1998-2004; President, 2008-2009; Past-President, 2009-2010)
The Center for Theology and the Natural Sciences
Institute on Religion in an Age of Science
United Church of Canada (lay member; Chair of Committee on Theology & Faith 2000-2006)
Wabash Center for Teaching and Learning in Theology and Religion (member of leadership team, Pre-Tenure Theological School Faculty Workshop, 2008-2010)
Other interests
Stars, fossils, and the history of just about anything; hiking, cycling, kayaking, cooking, and jazz.