Nazila Isgandarova Joins Emmanuel College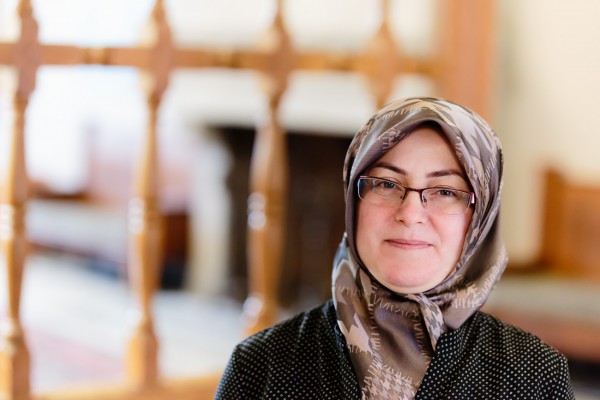 Emmanuel College is pleased to announce the appointment of Dr. Nazila Isgandarova as assistant professor, teaching-stream, in Islamic Spiritual Care, beginning July 1, 2020. Dr. Isgandarova will also serve as program coordinator for the Master of Pastoral Studies (MPS) degree program.
Nazila Isgandarova holds a Ph.D. from the University of Toronto, Emmanuel College (2017), a MSW from the University of Windsor (2014), and a D.Min. from Wilfrid Laurier University (2011). She is currently serving as the clinical director at Novo Medical Services and has been an instructor at Emmanuel College since 2016.
Dr. Isgandarova's education in pastoral counselling at Emmanuel College and her international publication record have made her a leader in the emerging field of Islamic Spiritual Care. Her first book, Islamic Muslim Women, Domestic Violence, and Psychotherapy (Routledge, 2018) was followed this year by her second, Islamic Spiritual Care: Theory and Practices (Pandora, 2019).
A Provisional Supervisor and Spiritual Care Specialist at Canadian Association of Spiritual Care (CASC), a Registered Psychotherapist with the College for Registered Psychotherapists of Ontario (CRPO) and Registered Social Worker, Dr. Isgandarova brings a range of clinical qualifications. In her work as an instructor at Emmanuel College, she helped the school to launch a community-based Supervised Pastoral Education unit, which she currently supervises.
Dr. Isgandarova's appointment marks the creation of the second full-time Muslim faculty position at Emmanuel College. Her teaching will contribute courses to the Muslim focus of the Master of Pastoral Studies program as well as supervision and practical courses for the MPS as a whole. Principal Michelle Voss Roberts celebrates this hire as "a significant step toward fulfilling Emmanuel's commitment to support psycho-spiritual care in the Muslim community."