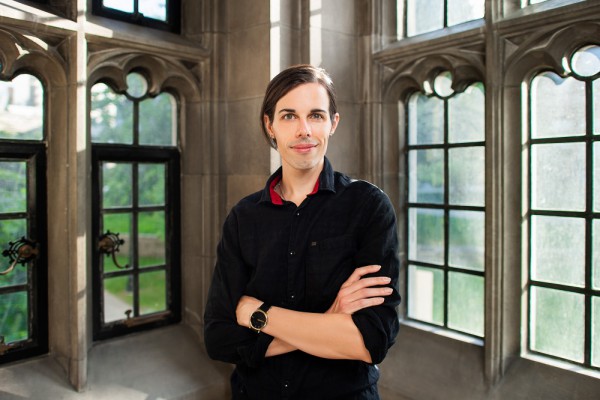 Assistant Professor, Teaching Stream in History of Christianity and Instructional Design
BA Amherst College
MTS Harvard Divinity School
PhD (Religious Studies) The University of North Carolina at Chapel Hill
Contact
Tel.: 416-813-4096
Email: m.dougherty@utoronto.ca
Teaching and Research Interests
Matthew Dougherty studies the intersection of religion, politics, and emotion in North American history. Among his interests are religion and empire, religion and the land, and theories of emotion and affect. He also works on pedagogy and learning design in higher education, particularly in online and blended contexts.
Matt has taught courses focusing on the history of Christianity, race and religion, liberal Christianity, and religion and politics. He has taught for Queen's University, Ryerson University, University of Toronto Mississauga, and the University of North Carolina at Chapel Hill.
Aside from teaching and research, Matt also supports faculty development and online course development for Emmanuel College.
Matt is a member of Congregation Darchei Noam in Toronto. His hobbies include baking and board games.
Publications
Books
Land of the Jewish Indians: Religion, Emotion, and Early American Expansion (forthcoming, University of Oklahoma Press)
Articles and Book Chapters
"New Research in Religion and United States Empire" Religion Compass 13:5 (May 6, 2019).
"None Can Deliver: Imagining Lamanites and Feeling Mormon, 1837-1847," Journal of Mormon History 43:3 (July 2017), 22-45.
Memberships
American Academy of Religion
Society for Teaching and Learning in Higher Education / La société pour l'avancement de la pédagogie dans l'enseignement supérieur
American Society of Church History
Native American and Indigenous Studies Association
Society for Historians of the Early American Republic
Selected Courses
TSJ5022HF Area Studies and Course Design
EMH2010HF History of Christianity II