Mona Tokarek LaFosse Joins Emmanuel Faculty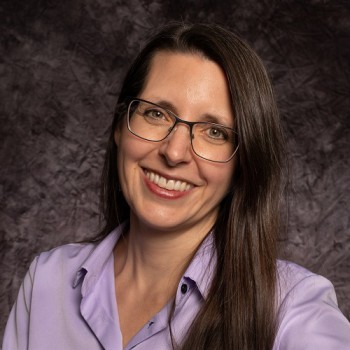 Emmanuel College is pleased to announce the appointment of Dr. Mona Tokarek LaFosse as assistant professor of New Testament and early Christian studies effective August 1, 2022. This is a two-year appointment.
LaFosse completed her PhD at the University of Toronto (Department for the Study of Religion) in 2011. Her dissertation, under the direction of Prof. John Kloppenborg, was entitled "Age Matters: Age, Aging and Intergenerational Relationships in Early Christian Communities, with a Focus on 1 Timothy 5." A revised version of her dissertation is forthcoming, published as part of the Studies in Christianity and Judaism Series with McGill-Queen's University Press. During her doctoral study, she held a Social Sciences and Humanities Research Council of Canada (SSHRC) Doctoral Fellowship for four years.
Since 2015, LaFosse has been an assistant professor of Christian scriptures and sacred texts at Martin Luther University College, Waterloo, Ontario (formerly Waterloo Lutheran Seminary). In addition to teaching in the MDiv, MA and undergraduate programs, since 2018 she has served as the program director for Luther's MA in Theology in the field of public faith and spirituality. Prior to her position at Martin Luther University College, LaFosse taught at Huron University College (2011–13). She is the current president of the Canadian Society of Patristic Studies (CSPS/ACÉP) and has served on its executive since 2014. She is also an active member of both the Canadian Society for Biblical Studies and the Society for Biblical Literature.
Regarding her appointment, interim principal John H. Young commented that "in addition to her scholarship and teaching, the search committee was particularly impressed by her work at Martin Luther University College in helping members of that institution (students, staff and faculty) to reflect on the Truth and Reconciliation Commission's Calls to Action. She has sought to have others engage with Indigenous teachings on water, land and art through images, music and research. She has been a member of the University's Circle of Dialogue committee, which organizes annual events around Indigenous speakers and helps to bring awareness to Indigenous issues to the university community." Young noted that Dr. LaFosse "also brings experience teaching not only MDiv students preparing for ordained ministry but also students from multiple faith traditions in Luther's MA program, primarily in the area of spiritual care and psychotherapy. The search committee saw in Dr. LaFosse someone who could contribute well to the wide range of degree programs Emmanuel currently offers."